OPeDrive
---
---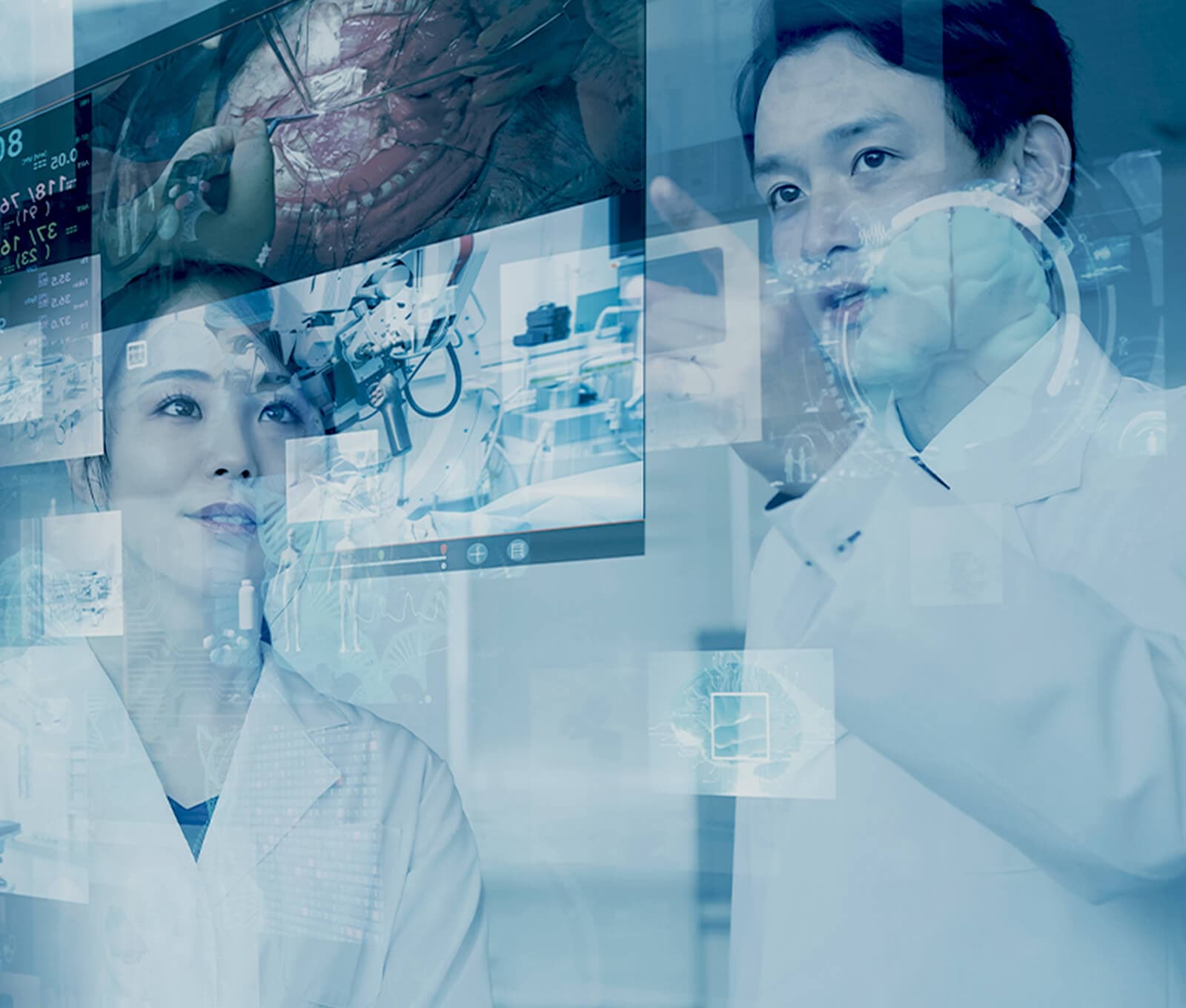 Smart surgical recording
system for educational
content production.
OPeDrive allows hospitals to create their own digital textbook content, like opeXpark, which contributes to surgery education.
OPeDrive is a fusion of OPeLiNK and the surgical education platform opeXpark. This allows surgical recording, editing, and content creation for educational purposes. OPeDrive records time-synchronized videos of the surgical field, peripheral devices, and surrounding areas as well as inserting comments during important points of the surgery through bookmarking. Additionally, it allows you to create a summarized video from a bookmark, which will greatly reduce the editing time.

Creating surgical records that visualize the surgeon's strategies and tips along with intraoperative comments will improve medical professionals' learning efficiency. OPeDrive allows hospitals to create their own digital textbook content, like opeXpark, which contributes to surgery education.
Creating videos of full surgical procedures for learning purposes
by synchronizing them with medical devices.
Multi-screen time-synchronized recording up to 4 screens.

Time-synchronized videos can be captured of the surgical field and surrounding area, as well as medical devices. In combination with multi-screen recordings, bookmarks can be inserted during the surgery to create a detailed surgical record.

Using the bookmark inserted during surgery, a surgical review is conducted without editing the surgery video.

The dedicated editing software allows you to look back on important scenes without editing them by clicking the bookmark placed during surgery.

It is beneficial to improve learning efficiency by incorporating surgical recordings into educational materials

With a simple interface, you can easily edit the bookmark and create educational content with the surgeon's comments. By creating educational materials like digital textbooks, such as on the opeXpark site, learning efficiency will be improved.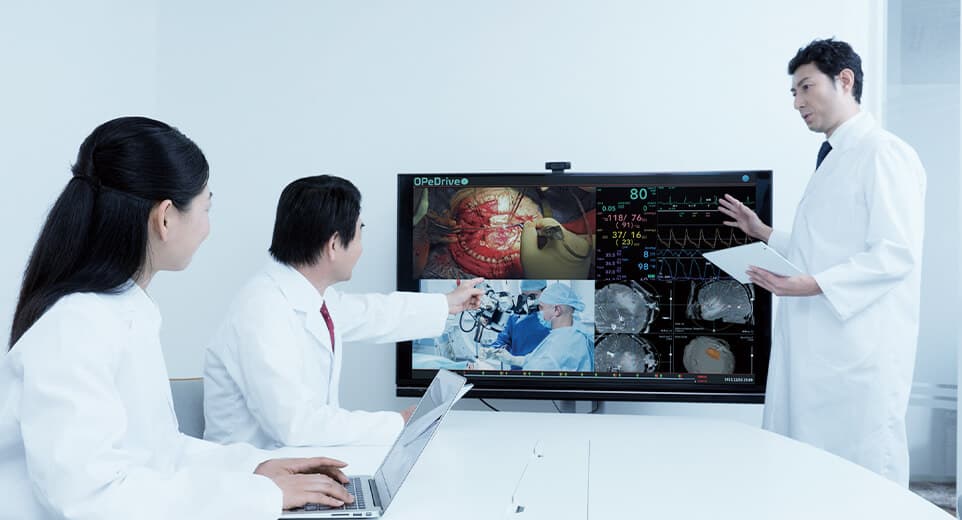 Use for post-operative review and educational content creation.
The system provides a one-stop service for multi-screen recording, audio input and even dedicated surgical video editing software, allowing surgeons to build a case library with high educational value by visualizing the surgical process. In addition, the bookmarks allow the user to quickly review important points of the surgery, thereby shortening the time spent on editing the case report.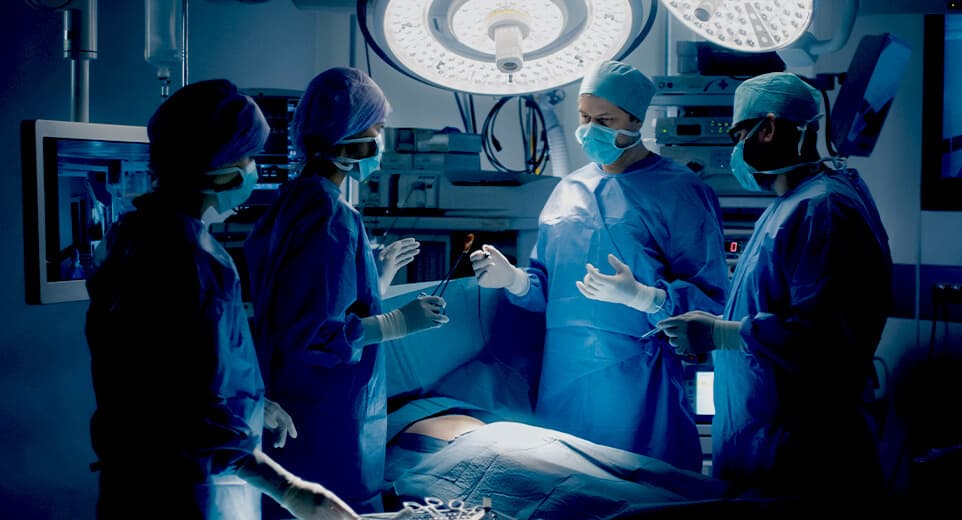 Production of operating room training videos for improving efficiency in the operating room.
With multi-screen recording and intraoperative comments during surgery, allow recording of surgery-related tasks not only by surgeons but also from various perspectives by medical staff. can be used to produce hospital-specific educational materials for efficient work.