About
---
---
Company Name
OPExPARK Inc.
CEO
Yasunori HONDA, M.D.
Established
21th June 2019
Location
3F N-104, TWIns, 8-1,
Kawada-cho, Shinjuku-ku, Tokyo,
162-8666, JAPAN
Google map
Employees
20 People (Till April 1, 2021)
Capital
100 Million JPY
Business
Development and sales of Integrated Surgical Information System
Production and distribution of surgical educational contents for doctors
President and Chief Executive Officer (C.E.O)

Yasunori HONDA (M.D.)

He graduated from Shinshu University School of Medicine and started clinical practice at The Japanese Red Cross Medical Center. There, he serves as a gastroenterologist and endoscopist and is involved in the medical care of many patients. After that, he joined Roland Berger, Europe's largest strategic consulting firm, and experienced consulting in the healthcare field, including medium to long-term strategy planning for pharmaceutical companies and medical device manufacturers. He has been in his current position since 2019. Even now, he continues to work as an endoscopist once a week and serve in the medical field.

Executive Vice President and Founder

Hideki OKUDA, Ph.D.

Graduated from Osaka Prefecture University Faculty of Engineering in 1998.Joined DENSO in the same year and engaged in automotive parts development and sales expansion and achieved the largest share in the world. Since 2009, he has been in charge of the service robot field as a new business development. As the head of the medical business department, he lunched and started to sell iArmS surgical support to Robert. In 2018, he got his Ph.D. in medicine from Tokyo Women's Medical University. In 2013, he came up with the OPeLiNK concept and engaged in its business development. Since 2019 he starts his current position as a founding vice president.

Chief Technical Officer (C.T.O.)

Shigeyuki SUZUKI, PhD.

Graduated from Waseda University Graduate School of Science and Engineering in 2001.He obtained his Ph.D. in Engineering from Waseda University in 2005.Since 2001, he has been a teaching assistant and an assistant professor at The Jikei University School of Medicine, Tokyo, and he started to work at the Institute of High-Dimensional Medical Imaging Engineering. Before starting his current position in 2019, he worked for 3D Incorporated since 2008 as a section manager. He specializes in medical XR, medical image processing, haptics, and medical ICT software and system development.

General Manager, Web Services Department

Hiroshi YAMAKITA

Graduated from Osaka University Graduate School of Engineering in 2005. Joined Fujifilm Corporation in the same year. There, he engaged in the design and development of medical devices at the Medical System Development Center. In 2012 he joined DENSO Co., Ltd and engaged in new business development in the field of medical and healthcare. There, he was involved in the development of the OPeLiNK System, and in 2019 he carved out for early commercialization and hold his current position.

General Manager, Business Administration Department

Yoshihiro MOTOZONO

Graduated from Kobe University in 2012. Joined Sony Corporation in the same year. Engaged in business management of the entire electronics business and cross-business project work in the corporate planning department of the head office. Later, in the Sony semiconductor business, he supported various business decisions and cost planning of one product to the investment of the entire business. Joined Rakuten, Inc. in 2019 and experienced new business planning for the advertising business. He has been in his current position since 2021.

Executive Advisor

Kazuhiro HONGO, M.D, Ph.D. (Medicine)

Graduated from Shinshu University School of Medicine in 1978. In 2003, he served as a professor of neurosurgery at Shinshu University, School of Medicine, later he becomes a director and vice president of Shinshu University and director of the University Hospital in 2014. Since 2019, he has become an emeritus professor at Shinshu University and Director of Ina General Hospital. He has been involved in the development of OPeLiNK since 2014, and in 2019, he performed remote support surgery using OPeLiNK. With the founding of OPExPARK Inc., he strongly sympathized with the mission and became an advisor.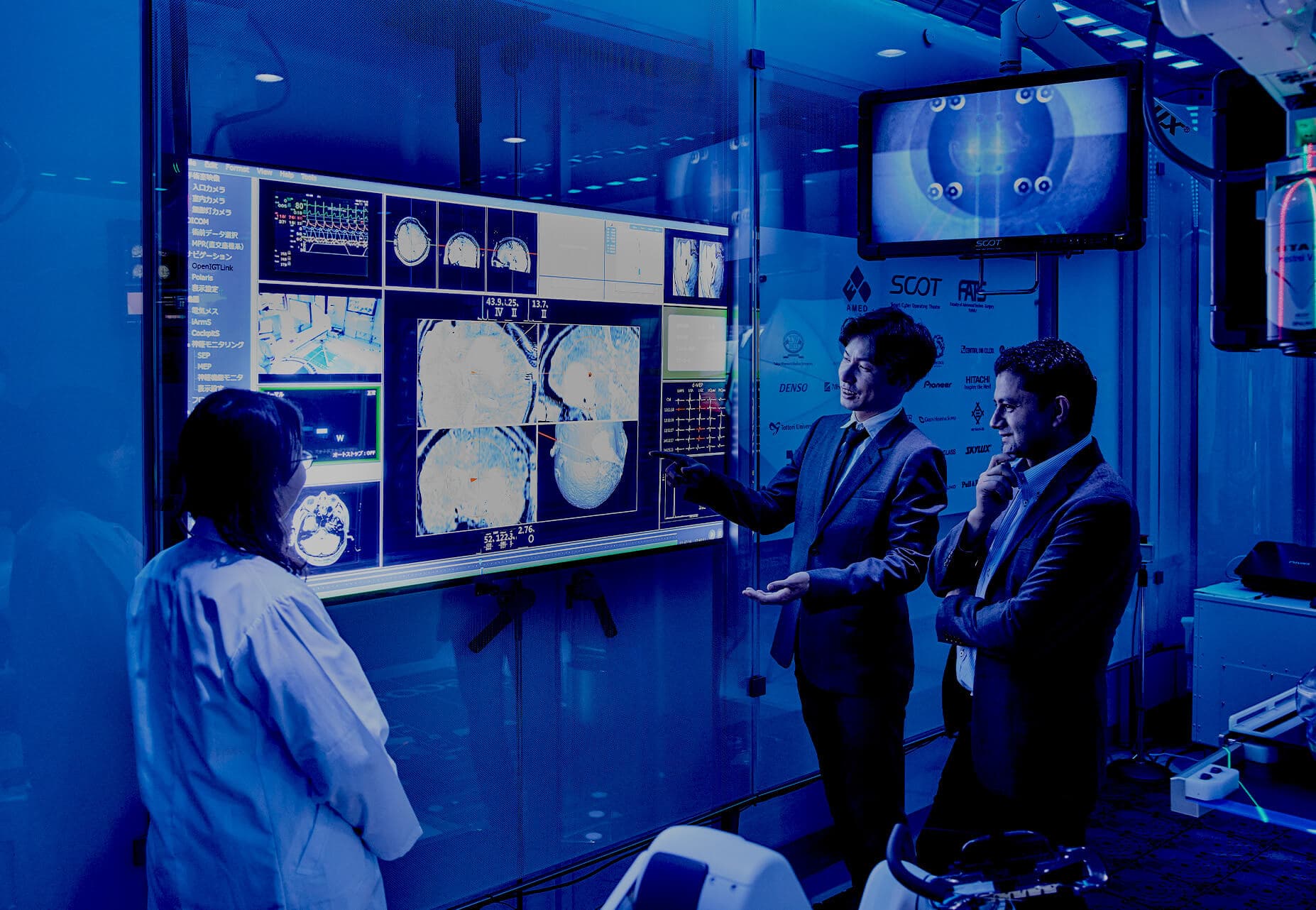 Recruit
Career Opportunity at OPExPARK